How To Prepare For A Housekeeping Service
What You Should Do To Prepare For A Housekeeping Service
1. Research Your Cleaning Service
Before the cleaning service comes to your home, it's essential to do thorough research to avoid any misunderstandings. Check out top-rated house cleaning services in your area and find out what they cover. It's also important to ensure the business is properly insured before you hire.
2. Declutter for Your Cleaner
To make your cleaner's job easier, pick up any clutter that may be on surfaces like countertops. The less clutter you have around, the easier it will be for your cleaner to focus on the important tasks.
3. Clear Away Dirty Dishes and Food Messes
Unless otherwise specified, most house cleaners don't wash dishes or deal with food messes. Wash and put away your dirty dishes to make it much easier for your cleaner to clean your sink and the surrounding areas.
4. Communicate Any Questions or Special Requests
If you have any questions or special requests, communicate them to your cleaning professional. For example, if you have dusty blinds that need to be cleaned, bring this up beforehand.
5. Secure Fragile Items
To prevent any accidents, secure any fragile items that could easily get broken. If anything is especially valuable to you or needs to be cleaned in a specific way, let your cleaner know ahead of time.
6. Put Your Pets Away
During a house cleaning, it's best to keep your pets away from your cleaner. They might get in the way and distract your cleaner, so it's best to keep them behind closed doors until the cleaning is complete.
7. Know Proper House Cleaner Etiquette
Researching house cleaning etiquette beforehand will prevent any awkwardness or miscommunications between you and your cleaner. If you have any specific concerns or questions beforehand, make them known. As far as tipping house cleaners goes, it's never a bad idea to give a little extra for a job well done.
8.
Avoid Over-the-Top Expectations
When hiring a cleaning service, it's essential to have clear expectations of what you want to be done. Going in with clear expectations is the key to happiness and a spotless clean. Remember that each cleaning service has a set of basic tasks, and any additional tasks may result in additional fees.
"Selling my house and had TopClean out to do the move out clean. I was so impressed by their professionalism & quality of work! Very reasonably priced. I will be using them for all my future cleaning needs."
- Nicolas, B

"We've been using top clean for 2 years now. They're thorough, reliable and fairly priced. I'm so glad they're expanding to the highlands ranch area!"
- Gabrielle, W

"Personable and efficient! Helped me get my place ready to show a few weeks ago. Took so much stress out of the process of selling our house! Thanks again :)"
- Kristin, G

"Used them moving out. They did an amazing job. Haven't heard of or used a better company extremely prompt and professional. I highly recommend using them!"
- Daniel, M

"Very kind and professional people! You will not be disappointed using this service. They were efficient and detailed and over all kind to interact with. They more then exceeded my expectations!"
- Jewel, W

"Great job! I'll be using TopClean for all my future cleaning needs!"
- Austin, M

"Professional and trustworthy who get the job done quick."
- Constance, L

"Recently moved to a new house,I hired Top Clean a few times and I'm very pleased with the work they have done. Very professional, excellent service , reliable and reasonable priced"
- Valentina, W

"I was impressed with their attention to detail-- I will continue to use their services.
-One very satisfied customer"
- Moe, M

"TopClean takes care of my AirBnB in highlands ranch, reliable and professional Five stars!"
- Dizzy, A

"My Airbnb has never been cleaner! Thank you!!!"
- Quinn, M

"Wonderful company!"
- Eduardo, P

Kitchen
Dust From Top to Bottom
Dust Light Fixtures and Fans
Dust Baseboards
Dust Blinds and Window Sills
Sinks
Back Splash
Cabinets - Dusted and Spot Checked
All Countertops
Small Appliances
Glass Doors
Microwave (inside and outside)
Floors Vaccumed and Mopped
Stovetop and Stove Fan
Oven (outside only)
Fridge
Polish Stainless Steel
Empty Trash
Dishwasher (outside only)
Living Areas & Bedroom
Dust From Top to Bottom
Dust Light Fixtures and Fans
Dust Baseboards
Dust Blinds Window Sills
Vacuum All Floors
Throw Rugs Vacuumed
Empty Trash
Clean All Mirrors
Dust Blinds Window Sills
Dust Furniture and Decorations
Clean All Glass Surfaces
Remove Fingerprints / Smudges
Straighten and Make Presentable
Make Beds (Changing Linens Additional Charge)
Bathrooms
Dust From Top to Bottom
Dust Light Fixtures and Fans
Dust Baseboards
Dust Blinds Window Sills
Sinks
Countertops
Mirrors
Faucets (also polished)
Toilet
Floor Mopped / Hand Washed as Needed
Empty Trash
Shower Stall
Bathtub
Shower Racks (as able)
Towels Folded and Hung
Straighten and Make Presentable
Deep Clean
Additional Cost
Hand Wash Baseboards
Hand Wash Wood Trim
Hand Wash Cabinet Fronts
Soap Scum Buildup Removal
Kitchen Grease & Buildup Removal
Extra Services
Additional Cost
Interior of Fridge (Must Be Empty)
Interior of Freezer (Must Be Empty)
Interior of Oven
Interior of Dishwasher
Exterior Porches
Sweep or Vacuum Garage
Dust Books and Book Cases
Extra Services
Additional Cost
Wash Walls (Latex Paint Only)
Interior of Cabinets
Wash Waste Buckets
Vacuum Furniture
Hand Wash Woodwork
More Upon Request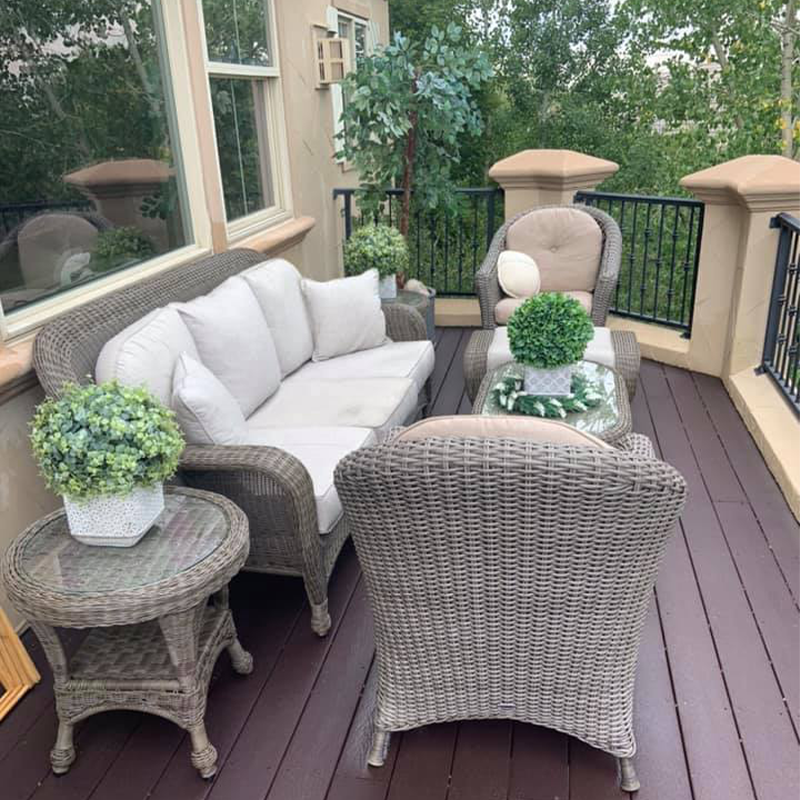 When you keep your home or business clean, you create a healthy and inviting environment for yourself, your family, and your guests.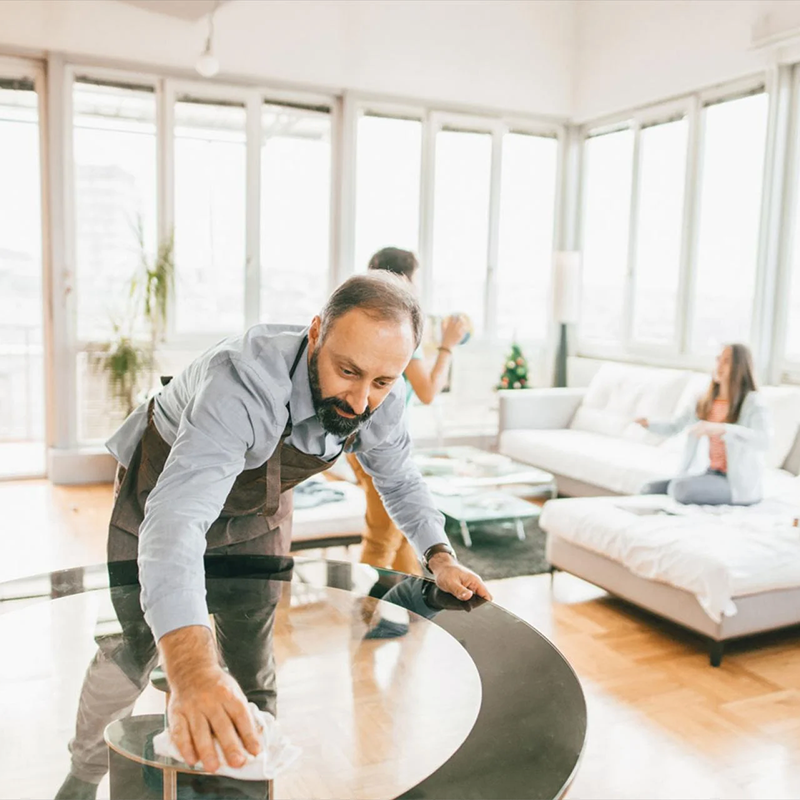 Housekeeping can be a tedious and time-consuming task, but it is essential to maintaining a clean and healthy home.
Some maid services can be scheduled for weekly or bi-weekly visits, while others may only be required once a month.
The build-up of dirt and grime can eventually damage the window, leading to costly repairs or replacements.
TopClean is ready to help you get your home or business back in shape and give you a clean and healthier space in which you'll be proud to host your guests.
A clean office can help to improve employee productivity, creativity, and morale and create a more professional appearance for clients and customers.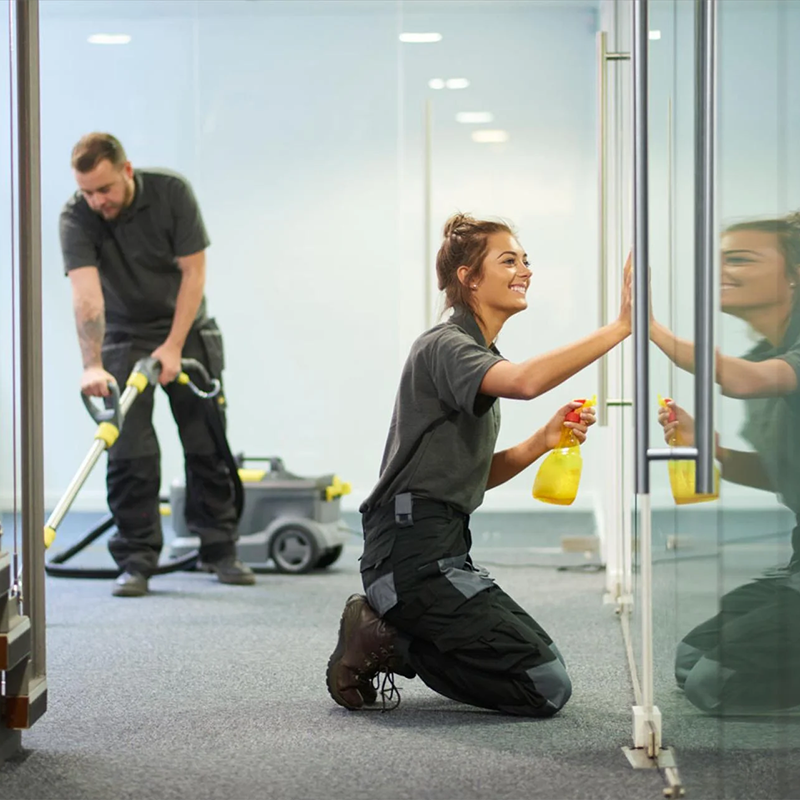 Janitorial services will include dusting, vacuuming, mopping, and surface cleaning. The frequency of cleanings will depend on the size and layout of your space.
Commercial Window Cleaning
Commercial window cleaning is necessary to keep any business looking its best. It ensures that customers have a clear view into your store or office.
About Highlands Ranch, CO
City of Highlands Ranch, Colorado
Area:
Local Time:
Mayor:
Weather:
Population:
Areas in Highlands Ranch, CO
Things To Do in Highlands Ranch, CO
TopClean
1745 Shea Center Dr
Suite 400
Highlands Ranch, CO 80129
Phone Number:
720-819-6477
Follow Us:
Services Areas
Aurora, CO | Castle Rock, CO | Cherry Hills Village, CO | Evergreen, CO | Greenwood Village, CO | Ken Caryl, CO | Littleton, CO | Morrison, CO | Parker, CO | Westminster, CO