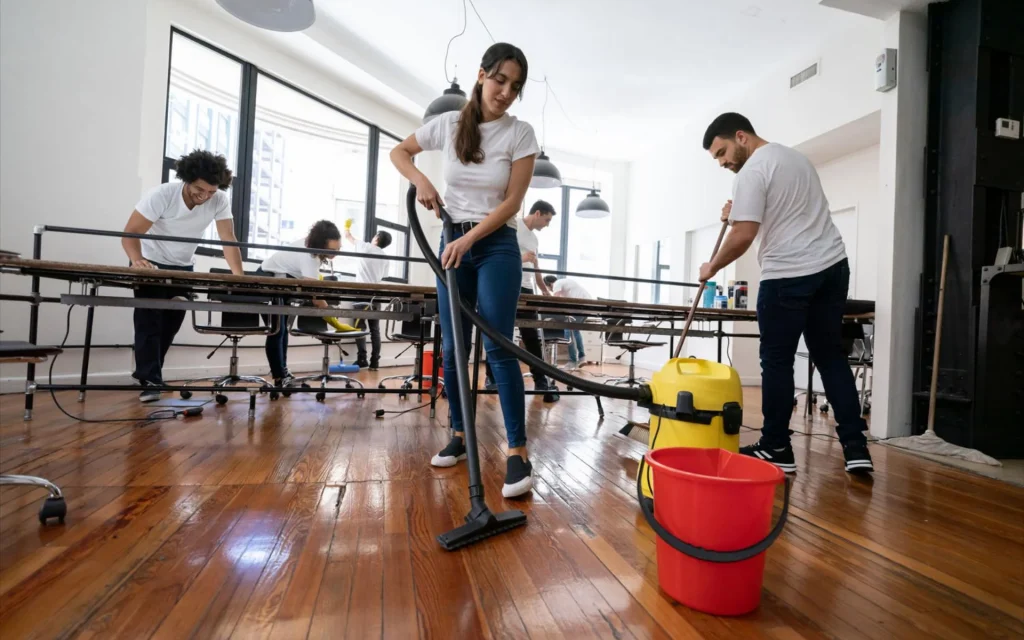 Welcome to the official blog of TopClean Denver! As the most trusted name in housekeeping services in the Mile-High City, we're excited to share insights, tips, and essential knowledge on maintaining a sparkling home. Today's blog post delves into what makes TopClean Denver the best choice for housekeeping services, tailored to meet your unique needs.
The TopClean Difference: Why Choose Us for Housekeeping in Denver
When it comes to housekeeping services in Denver, you have options. So, what sets TopClean apart? Simply put, it's our unwavering commitment to quality and customer satisfaction. Our team of dedicated professionals goes above and beyond to ensure your home isn't just clean—it's TopClean clean.
Our customized cleaning plans offer flexibility and cater to your specific needs, from essential tidying and deep cleaning to specialized services like post-renovation cleanup or preparing a home for sale. Plus, our use of environmentally friendly cleaning products ensures that your home is safe for kids and pets.
Trust and Security: More Than Just Words at TopClean
At TopClean Denver, we understand that your home is your sanctuary. That's why we prioritize building trust with our clients. How? All our housekeeping staff are thoroughly vetted, background-checked, and undergo rigorous training. Moreover, we are fully bonded and insured, adding an extra layer of security and peace of mind.
But trust isn't just about credentials. It's also about consistency. With TopClean, you'll have the same team of professionals working in your home, becoming familiar with your preferences and specific cleaning needs over time.
Eco-Friendly Cleaning: Good for Your Home, Better for the Planet
Today's consumers are more environmentally conscious than ever, and we're proud to meet that demand with our green cleaning services. We use non-toxic, biodegradable cleaning products that are as effective as traditional cleaners but without the harmful chemicals and fumes.
In addition, our housekeepers are trained in energy-efficient cleaning methods and waste-reduction techniques, reinforcing our commitment to sustainability. With TopClean's eco-friendly housekeeping services, you can enjoy a cleaner, healthier home while also minimizing your environmental impact.
Customized Housekeeping Packages: Your Home, Your Rules
We understand that no two homes—or homeowners—are the same. That's why we offer a variety of housekeeping packages to fit your needs and lifestyle. Whether you require regular weekly cleaning, bi-weekly touch-ups, or a one-time deep cleaning service, we have you covered.
Plus, our easy-to-use online booking system allows you to customize your cleaning tasks, add special instructions, and even reschedule appointments, offering unparalleled convenience and flexibility.
The TopClean Promise: 100% Satisfaction Guaranteed
We're so confident in the quality of our housekeeping services that we offer a 100% satisfaction guarantee. If for any reason you're not completely satisfied with our work, simply let us know within 24 hours, and we'll come back and make it right at no extra charge.
With TopClean Denver, you're not just getting a cleaning service. You're investing in a higher quality of life. Take back your precious time and leave the cleaning to the experts. Trust us, you'll be glad you did.
Learn More: Visit our Homepage to discover who we are.
Our Services: For a comprehensive look at our offerings, check out our Service Page.
Get in Touch: To start your journey towards a more comfortable and energy-efficient home, Contact Us for a consultation.
Call Us: Ready to talk? Dial our phone number (720) 784-6126 to speak with one of our experts.
Stay Updated: For news, tips, and customer testimonials, follow us on Facebook.